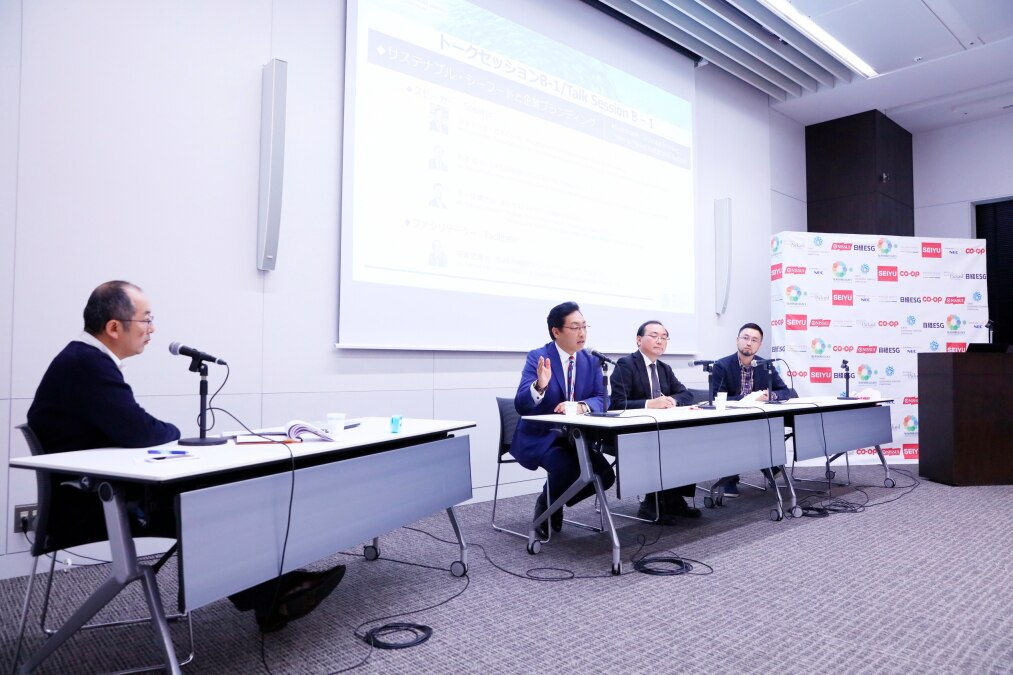 Tokyo Sustainable Seafood Symposium 2018 Report-6
This sixth report on the Tokyo Sustainable Seafood Symposium will introduce the break-out sessions that took place in Room B. Session B-1 was on the example of a company that is making sustainable seafood a part of their company's branding and Session B-2 was on the work that's being done to integrate sustainable seafood into the ideal Japanese diet.
B-1: Sustainable Corporate Branding – How to Market Sustainable Seafood
Takeaki Udo
Senior Consultant and Organizational Development Facilitator, Hakuhodo Inc.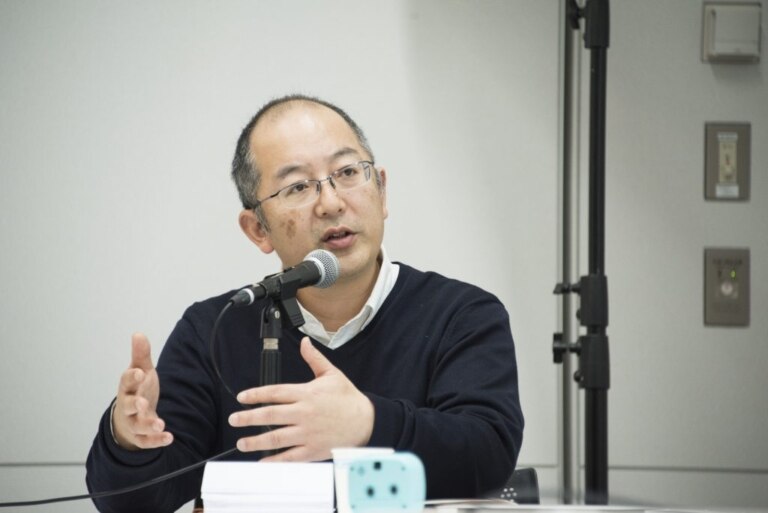 "The challenge is how to connect social themes and companies. The key is to achieve both social impact and business impact simultaneously."
Josh Onishi
CEO, Peace Dining Corporation and Hana Group North America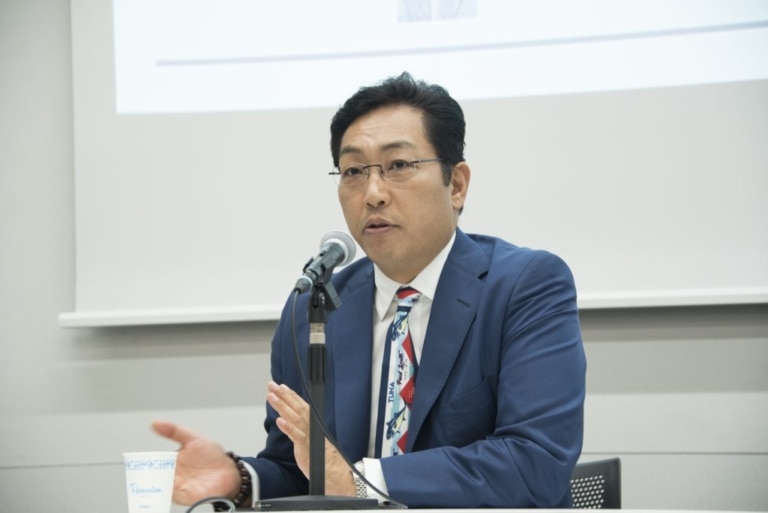 "Sustainability cannot be achieved unless the top management truly commits, embracing it as a key point of corporate culture. This encourages staff at every level to make a commitment. As a major seafood country, I hope everyone in Japan can take advantage of this opportunity to build up the sustainable seafood movement so that Japan can lead the world in this movement within in the next few years."
Satoshi Matsumoto
Merchandising Division Procurement Management Staff,
Japanese Consumers' Co-operative Union (JCCU)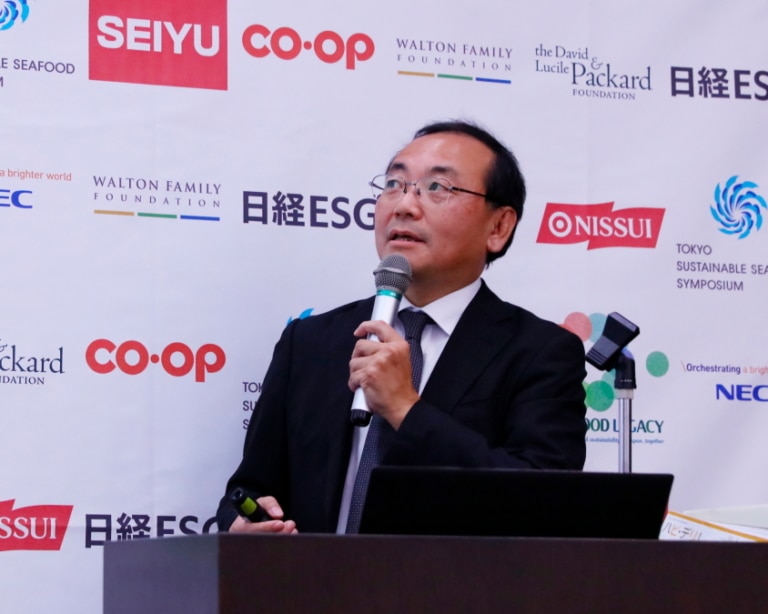 "We are particularly focused on communication between the Co-operative members. We have created a pamphlet called "Ethics of Co-op" to spread the meaning to local communities. We feel that consumer awareness will expand if we properly do this work. Today I spoke mainly about the efforts that Co-op is making but that is not to say that this is something only Co-op should do, or that this is some sort of competition. Rather, the best thing is for our work to encourage more people to join together for a sustainable society. I hope to continue cooperating with various stakeholders."
Takayuki Mamabe
Manager, Sustainability Promotion Department, Rakuten, Inc.
Researcher, Future Merchant Design Laboratory, Rakuten Institute of Technology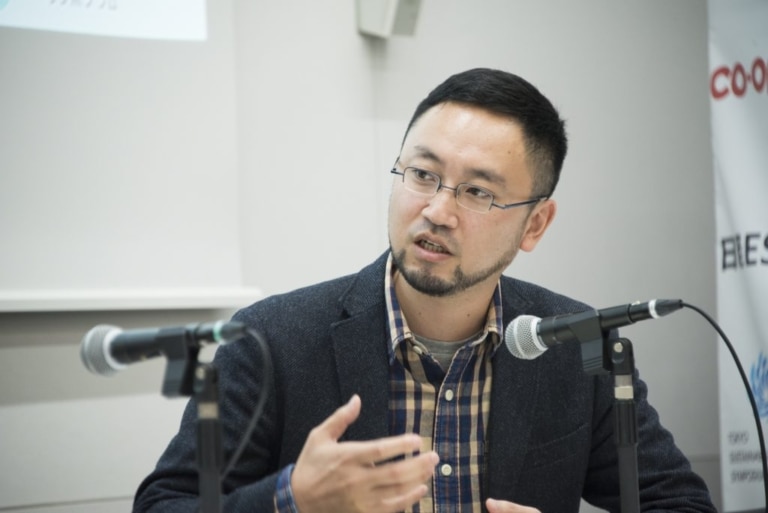 "We developed an online mall called "EARTH MALL with Rakuten" within the existing Rakuten market to solely sell sustainable products. Certifications have the highest level of sustainability but we are also featuring Rakuten Market products that have positive impacts to our planet. I think E-commerce will be able to take on the role of creating a society where sustainable products are ordinary."
B-2: From Local Fisheries to Inbound Visitors
Yoshikatsu Ikuta
3rd Generation President, Suzuyo (Toyosu Tuna Intermediate Wholesaler)
Representative Director, Seafood Smart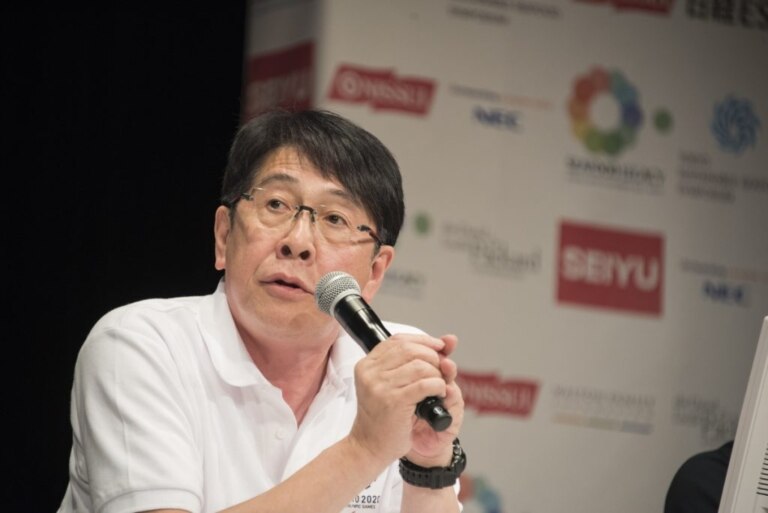 "As I listen to everyone's stories, it is without question that "traceability" has become a keyword. However, another thing has become clear: that obtaining certification or providing omotenashi (Japanese hospitality) is not profitable. I would like everyone in the general public to take that into consideration."
Hiroko Sasaki
Food Journalist / President, Chefs for the Blue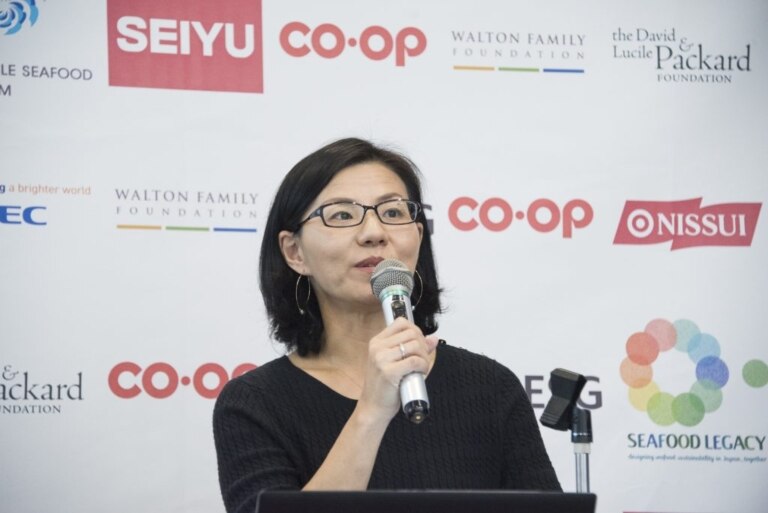 "A chef holds that hands of both producers and consumers. They are able to communicate in more than one directions. So, on one hand, I have seen them change the awareness of producers by expressing to them that they desire sustainable products; on the other hand, they have many opportunities to convey the thoughts of producers to the consumers and educate them on why that's important."
Kazuhiko Ono
CEO, Kaiko Bussan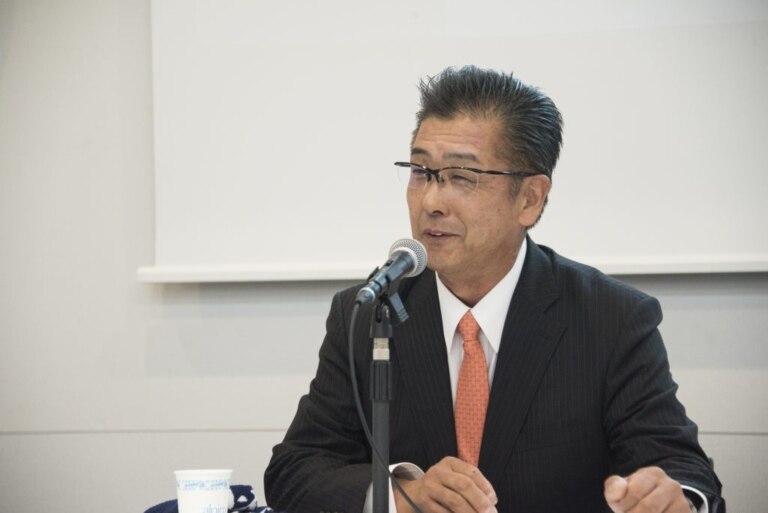 "I believe that the most important thing for the sake of a sustainable fishery 100 years in the future is to deepen our understanding that marine resources are a shared Japanese asset. From now on consumers must look beyond the price of the fish and start to think about the story behind the price, who caught that fish and how, and why it's on the shelf."
Satoquo Seino
Associate Professor, Department of Urban and Environmental Engineering,
Graduate School of Engineering, Kyushu University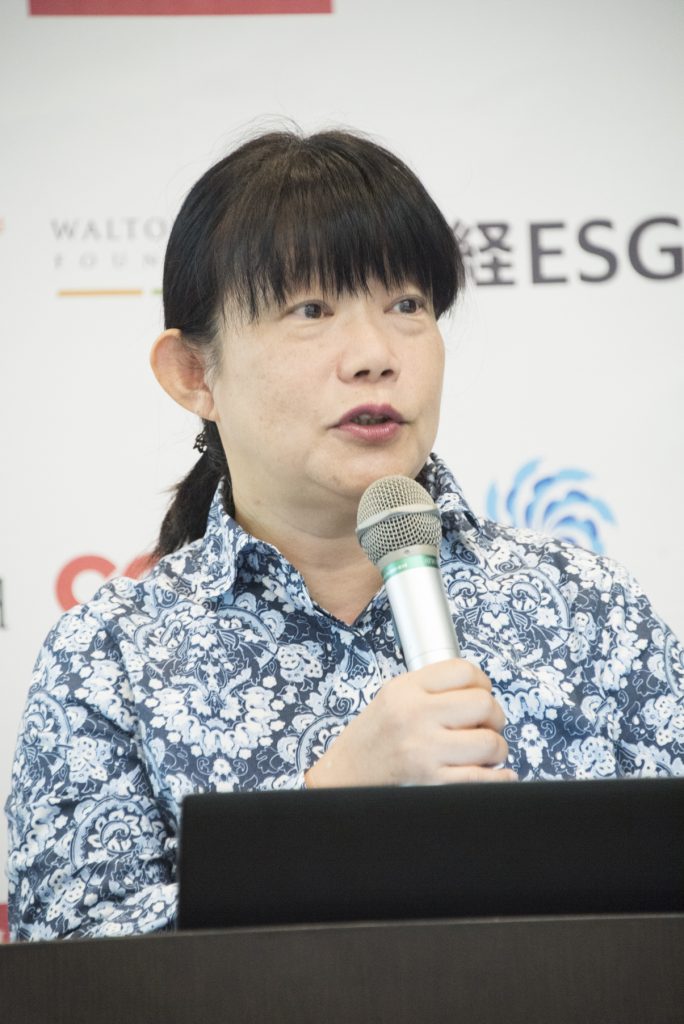 "I think that the issues of a fishing village is related to the identity of that region. In Kyushu, I would like to better understand the meaning and culture of each fishing village. I'd like to invite people to come visit us because places like Tsushima Island and Gotō Islands are full of incredible fish stories, nature and fishermen that are working hard to implement resource management in their region. Since we are now connected I am looking forward to share more and work on something together."
Shinsuke Ishii
Chef and Owner, Sincere / Lead Chef, Chefs for the Blue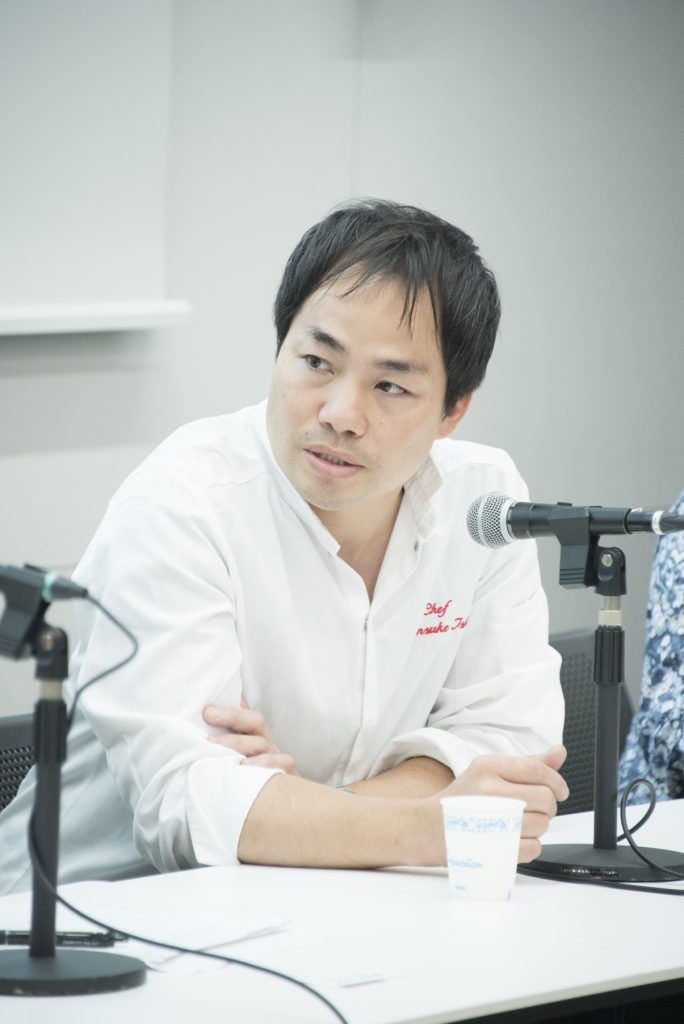 "I felt that we need to put in a stronger effort if you consider the fact that we are not able to manage ourselves properly, even though we have the means to become the best in the world. As chefs, cooking is our work and, of course, we must complete our daily tasks. This project is very difficult and poses a large burden at the moment but the chefs still get together late at night because they are constantly thinking about what they can do. Everybody's awareness was raised as a result of the first study workshop, and I think everyone felt that we can't just be cooking dishes. If there is something we are able to do, we should do it."