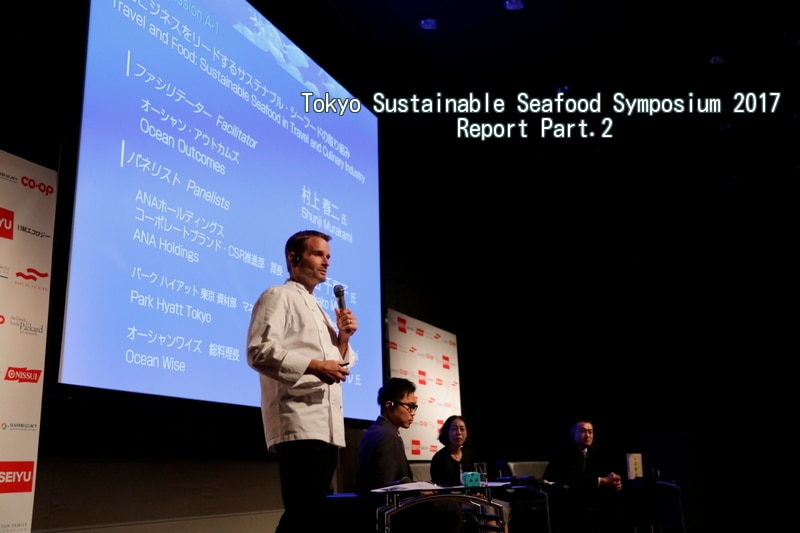 Symposium Session Highlight 2017
With the upcoming 2020 Tokyo Olympic and Paralympic Games and the expected influx of up to 30 million foreign visitors, businesses in Japan are taking note of global sustainability standards. Travel companies are particularly sensitive to aligning their practices with global expectations. At the Tokyo Sustainable Seafood Symposium, representatives from the food and travel industry talked about the steps their companies were taking to be proactive in tackling sustainability challenges and meeting SDG's.
Vice President of CSR Chikako Miyata from ANA Holdings, Materials Manager Tomohiro Taguchi from Park Hyatt Tokyo, and Executive Chef Ned Bell from Ocean Wise engaged in a lively panel discussion about their motivations and goals. One obvious driver is the looming deadline of 2020, creating new opportunities for change in a country where change is usually difficult.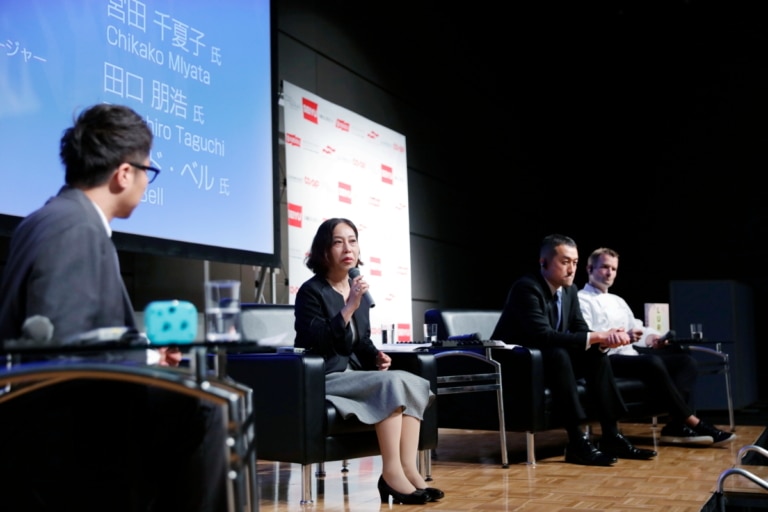 "Now that we are going to host the Olympics and Paralympics, it's an opportunity for us to change our focus and perspective. We realize we will be the focus of attention. Whether we like it or not, we have to expand our perspective from domestic to global."
Chikako Miyata VP of CSR, ANA Holdings
Panel discussion also focused heavily on the role of partnerships. The panelists acknowledge the challenges they faced, and the experience of reaching into the science, NGO, and business community for support. They stressed the importance of building types of partnerships – business to business, business to NGO, business to science, in helping making successful transitions.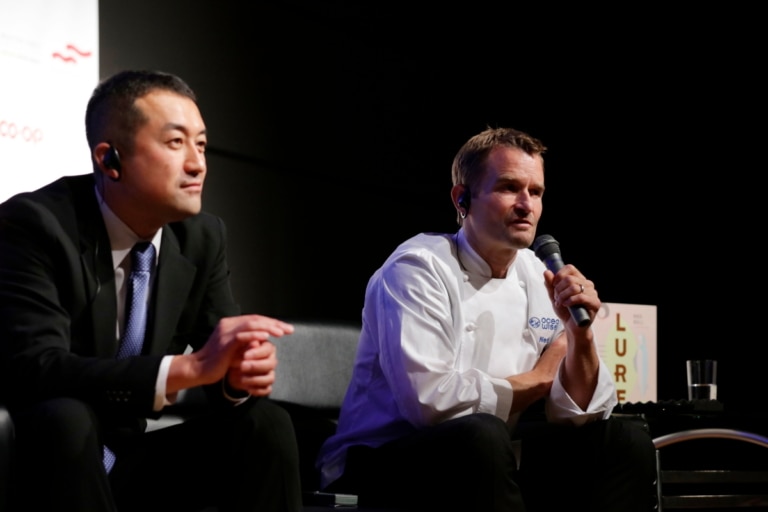 "The success of Ocean Wise has been on our partnerships."
Ned Bell Executive Chef, Ocean Wise
"There's not much that corporations alone can do, but in partnerships we can do a lot more."
Chikako Miyata VP of CSR, ANA Holdings
"Once I started, I realized I knew nothing. And as I came into contact with people from WWF and MSC, and trading companies and wholesalers, various industries who offered support, I've come to understand where we are. It took a lot of time. Today, we find there is more motivation, and we can share our initiatives."
Tomohiro Tauchi Materials Manager, Park Hyatt Tokyo
Partnerships included more than just organization-to-organization collaborations. Panelists also spoke of the importance of getting customers to understand the mission, as well as people internal to their own company.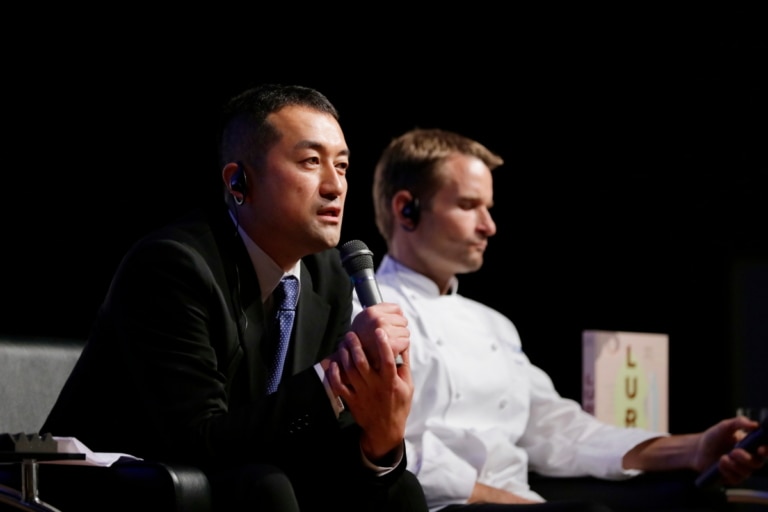 "Our customers ask us what sustainability means when they see it on the menu. We tell them we are preserving marine resources, and no one criticizes that. Our customers are ready to endorse our activities and give us a very positive feeling about what we are doing."
Tomohiro Tauchi Materials Manager, Park Hyatt Tokyo
The conversation at the Tokyo Sustainable Seafood Symposium showed that the desire for collaboration is high, and companies are ready to join forces to make real change. Seafood Legacy is proud to be a partner to the businesses in Tokyo which are building our sustainable seafood community to help transform the seafood market together.