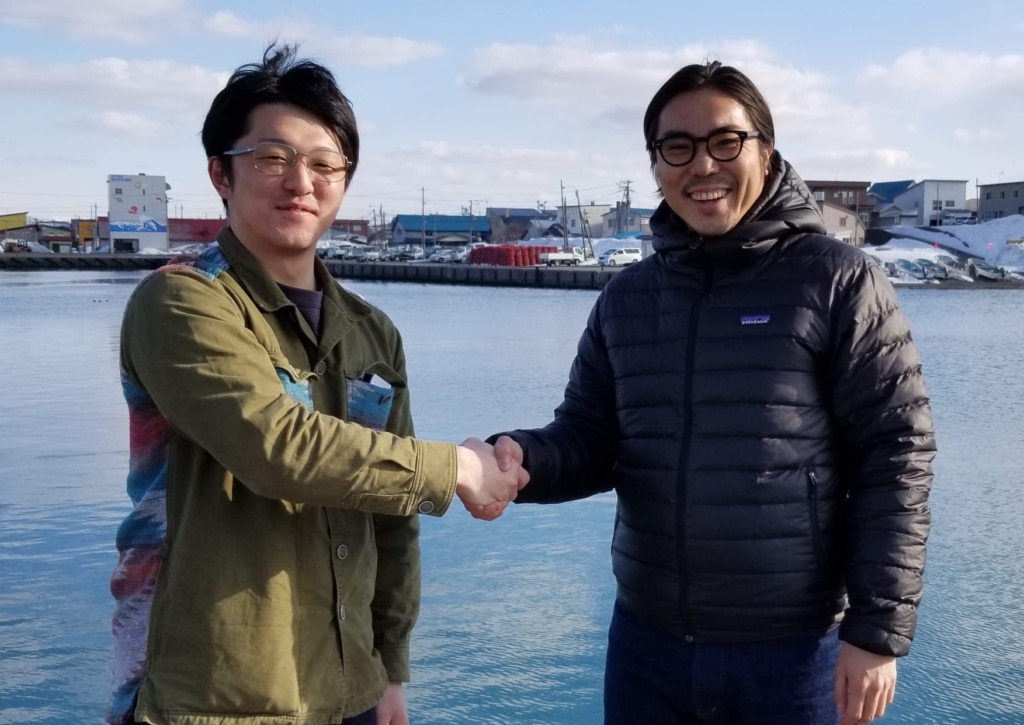 Forever a Hometown Fisherman: Branding of Hokkaido Giant Pacific Octopus Fishery (1/2)
"I'd like to introduce you to a fisherman who is thinking seriously about the future of his hometown."
It was spring of 2018 when a highly trusted fisherman of Yagishiri Island in Hokkaido sent that message, referring to Koichi Ogasawara of Kita-Rumoi Fisheries Cooperative Association.
Soon after, I traveled to his hometown of Tomamae from Tokyo to meet him for the first time. While talking over a few drinks that evening, the sobering reality and challenges of his community became apparent: the aging problem coupled with a lack of fishery successors; decreasing catch volume as well as the port of landing price; regional, societal complexity of a rural community as well as political challenges. Koichi's words were mixed with passion and a sense of crisis regarding the future of his hometown and the local fishing industry.
Tomamae is a small town with a population of approximately 3,000 located along the Northwestern Sea of Japan's coast of Hokkaido Prefecture. For over 20 years, Tomamae has established a substantial windmill power-generation operation as a town-wide effort, utilizing the region's strong winds and power transmission lines that are remnants of the now defunct old Haboro coal mines. Tomamae's renewable energy self-sufficiency rate is the ninth highest in the country at 535.8%, and surplus power sold to energy companies is important revenue for the town.
The windy town's fishing industry is also an important industry, with Tomamae fishing port being designated as the only Specified Third Type Fishing Port in the Rumoi region. In addition to scallop spat and juvenile scallop farms, giant Pacific octopus fishing is a major fishery in Tomame, contributing to Hokkaido's ranking as the top producing prefecture for giant Pacific octopus in Japan.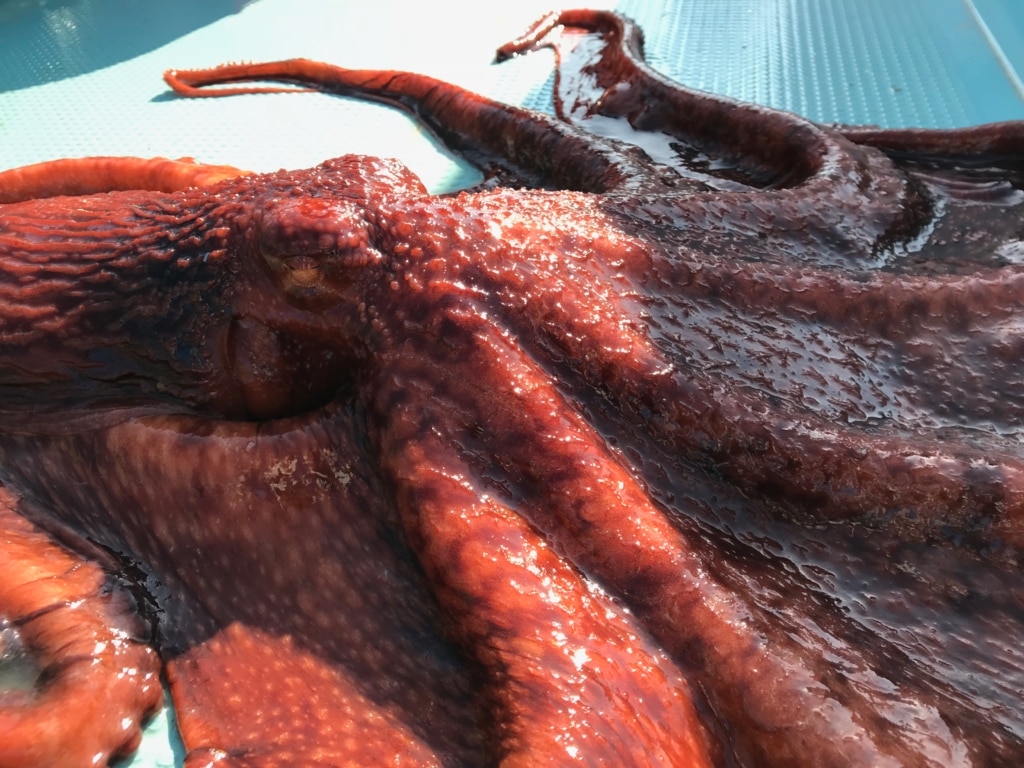 Freshly caught giant Pacific octopus
However, the outlook is dire in Tomamae: it is estimated that the population of the town will decrease to 41% of the current population in 15 years and expected to impact the region's fisheries and seafood processing industries that 1 in 5 of the town's working population is engaged in.
There are also challenges with giant Pacific octopus resource management. Giant Pacific octopus is the largest octopus species in the world, widely distributed in the North Pacific Ocean, and is commonly caught in Hokkaido, Iwate, and Fukushima prefectures. Recently, its use as a sushi ingredient is rising in popularity. The main method in which these octopuses are caught in Tomamae is by a traditional "taru-nagashi (barrel-flowing)" style, which is a fishing method that takes advantage of an octopus' natural instinct to protect its territory*1. A device called isari — a contraption that resembles an octopus installed with hooks — is connected by rope to a floating barrel and drifted by the ocean current until an octopus is caught. Its design prevents overfishing, making it an environmentally friendly fishing method. At present, however, its characteristic as a fishing method that applies very little burden to the environment is not yet well-known in the market.
Ogasawara-san's Youtube channel introducing his octopus fishing method.
Unless issues such as societal challenges felt in the community, resource management issues, and market approach challenges are not resolved, the reality is that it will be difficult to maintain the giant Pacific fishing industry in Tomamae.
With these challenges at hand, Ogasawara-san decided that his best chance of conserving the giant octopus stock based on science-based resource management, enhancing the brand power and profitability, and achieving both economic and environmental sustainability of the region's giant Pacific octopus fishing industry is by launching Hokkaido's first Fishery Improvement Project (FIP).
Read Part 2
Written by: Shunji Murakami
*1 Source: Marine Net Hokkaido, Hokkaido Research Organization, Fisheries Research Departmentり https://www.hro.or.jp/list/fisheries/marine/o7u1kr000000cv3w.html
A wonderful blog article regarding Koichi Ogasawara to get a glimpse of his personality (Japanese) https://note.com/kkn_blog/n/nbc3e2d6fb449